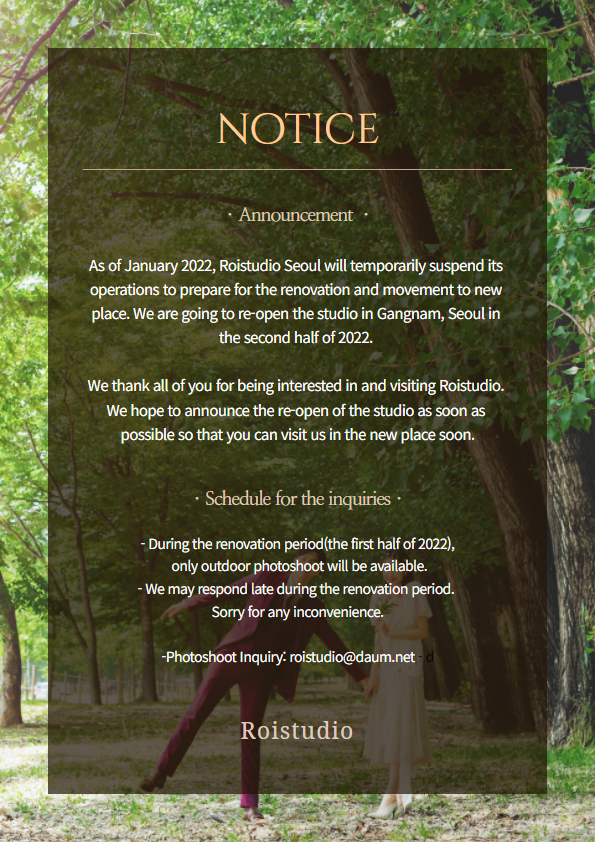 Announcement
As of January 2022, Roistudio Seoul will temporarily suspend indoor photoshoot to prepare for the renovation and movement to new place. We are going to re-open the studio in Gangnam, Seoul in the second half of 2022.
We thank all of you for being interested in and visiting Roistudio.
We hope to announce the re-open of the studio as soon as possible so that you can visit us in the new place soon.
Schedule/Inquiry
- During the renovation period(the first half of 2022), only outdoor photoshoot will be available.
- We may respond late during the renovation period.
-Photoshoot Inquiry: roistudio@daum.net