The new year has finally come! As some of you may already know, there are 2 new years celebrations in Asia including Korea, the solar new year and the lunar new year. In this post, we'd like to introduce how young Korean couples celebrate the lunar new year recently and how brides wear Hanbok for the wedding ceremony including Roistudio studio Han-ok settings and backdrops.
Seollal: Korean Lunar New Year
Traditionally, Korean people celebrated the holidays and birthdays according to the lunar year. Even birthdays! While elder people still celebrate their birthdays in the lunar year, young people no longer count their lunar birthdays. However, Seollal is still celebrated, because it is one of the biggest and longest holidays in Korea. People wear Hanbok (traditional costume) , visit their family, relatives, and do ceremonies for their ancestors and children expect to get allowances from elders after they perform a traditional bow to the elders.
Recently, the ceremonies are not performed commonly compared to the past, and Seollal is regarded as holiday season to meet the family and go travelling. Many people refuse to do the ancestral rites nowadays due to the religion reason or others. Instead, people go travelling with their family or visit relatives during the holiday season.
Hanbok for Korean Wedding Ceremony
We assume many people from outside Korea are also aware of Hanbok, after some K-dramas with traditional settings made the hit worldwide. While many people remember the costume of kings and queens from the series, Hanbok for wedding ceremony is a bit different and it had some changes from the past to now.

(source: Korean Folk Village)
This type of Hanbok is usually found among the traditional format of wedding ceremony. The traditional wedding ceremony is still performed in some area, but more commonly people do western style wedding ceremony, wearing white gowns and tuxedos. Nevertheless, young people still do the traditional sessions after the wedding ceremony. They change into Hanbok costume and perform a bow for each family, which is called Pyebaek. The below pictures are the actual Pyebaek ceremony of a Roistudio customer couple. To view all pictures <Click Here>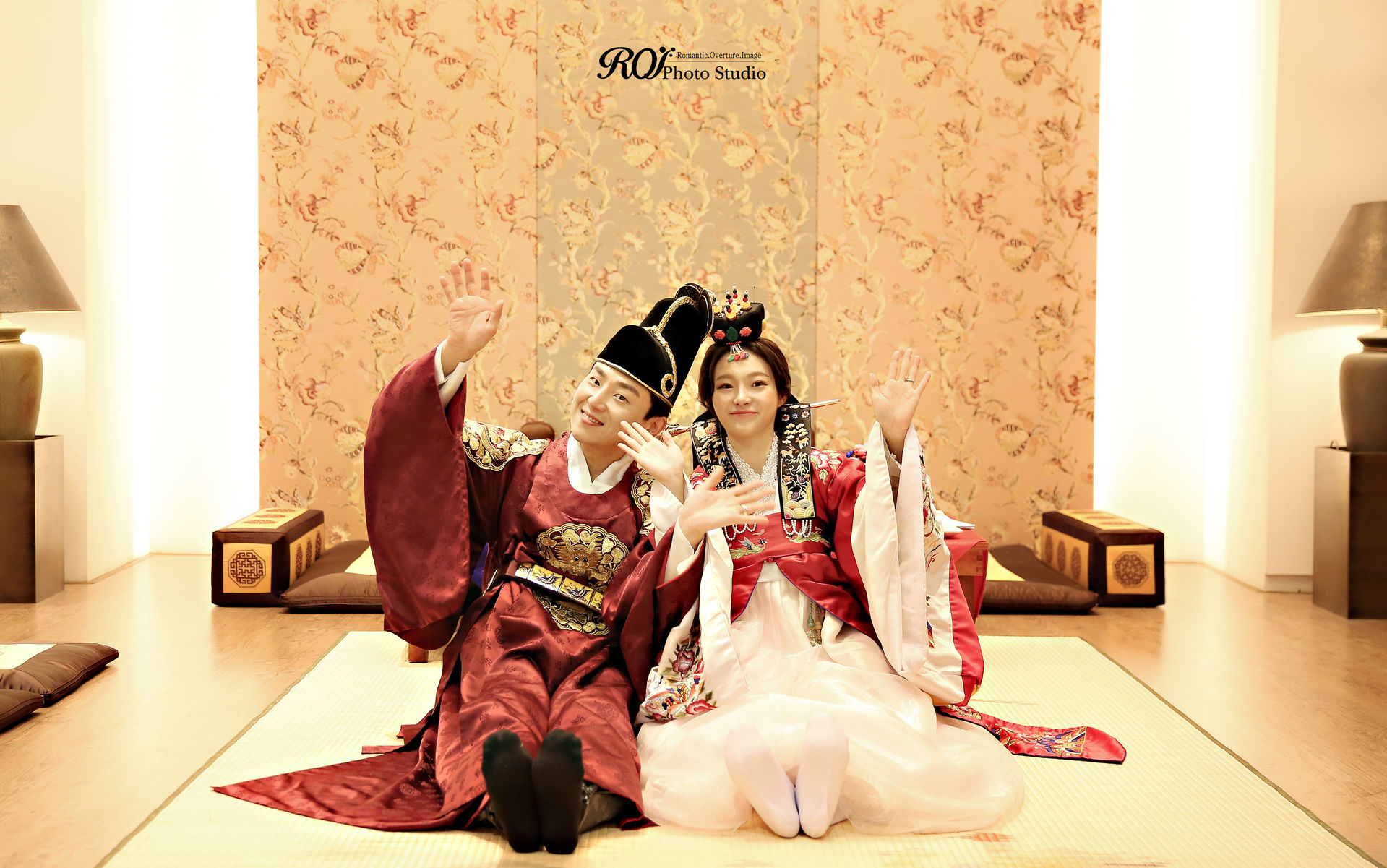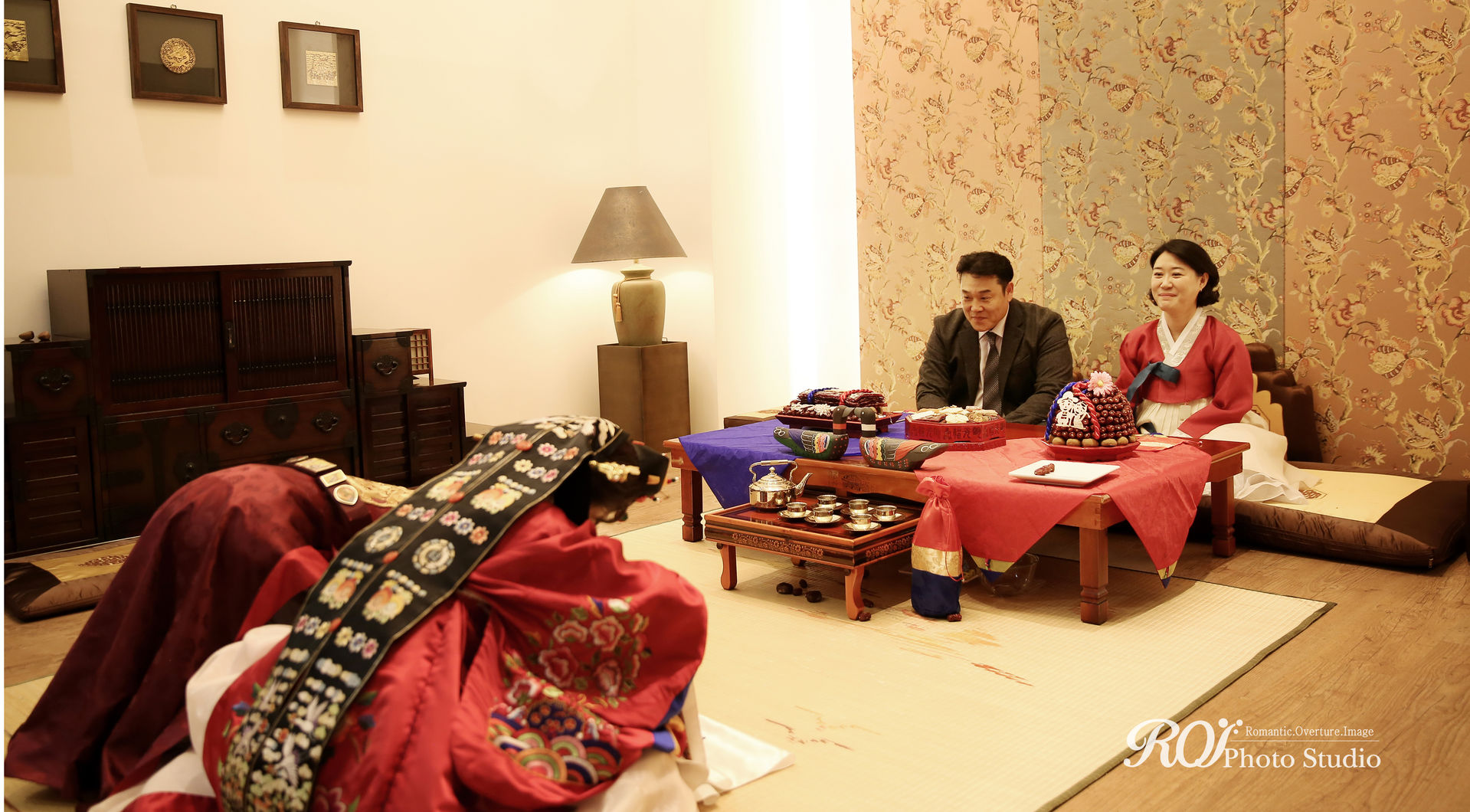 Also, many young couples take wedding photoshoot wearing Hanbok. Once they take the photoshoot with white gowns and tuxedos, we have Hanbok session. Surprisingly, many of our customers from other countries love this session because they can have a chance to feel Korean wedding. Additionally, Roistudio Hanam as a Han-ok (Korean traditional architecture) settings, so you can make a perfect moment with Hanbok!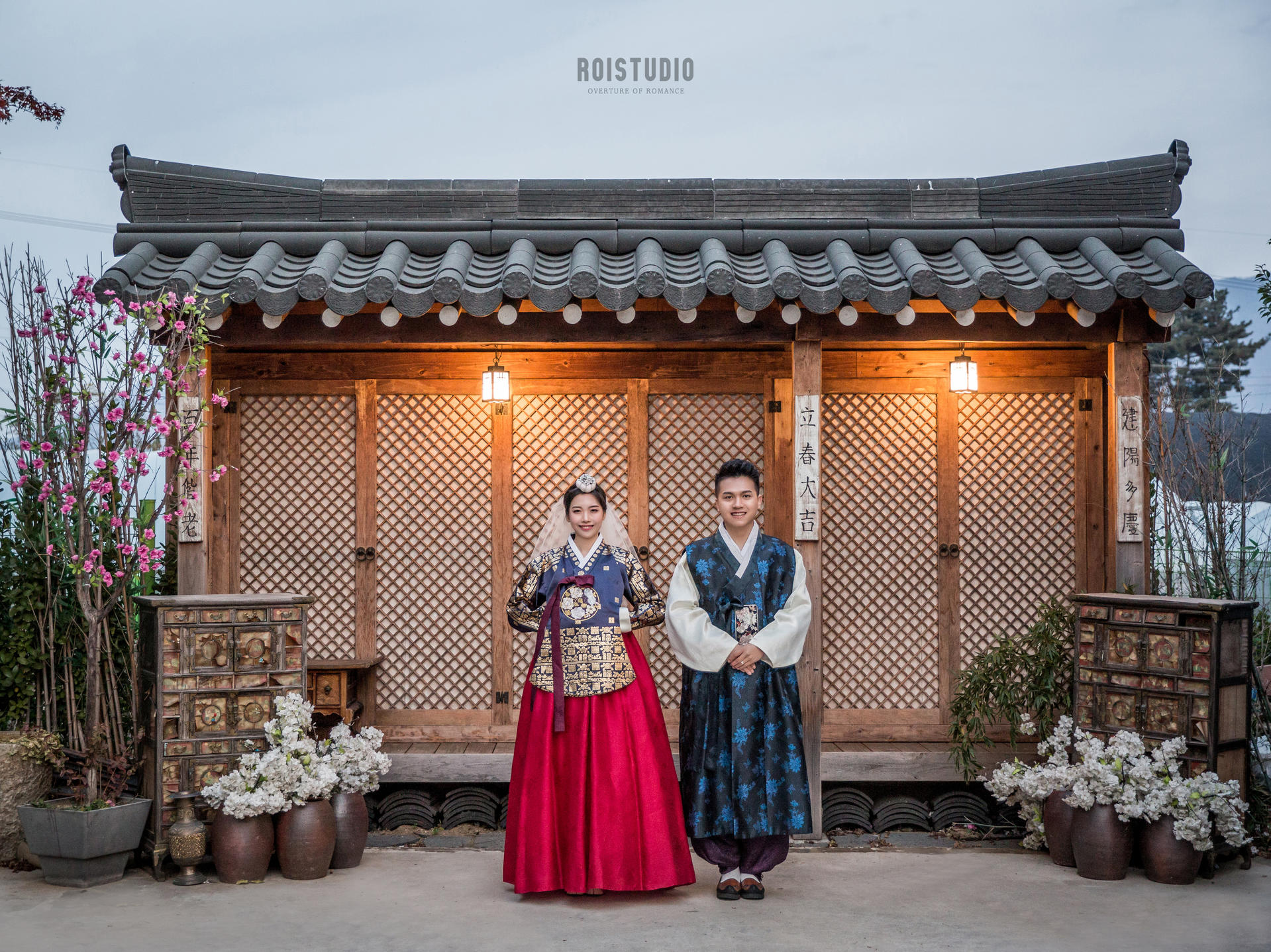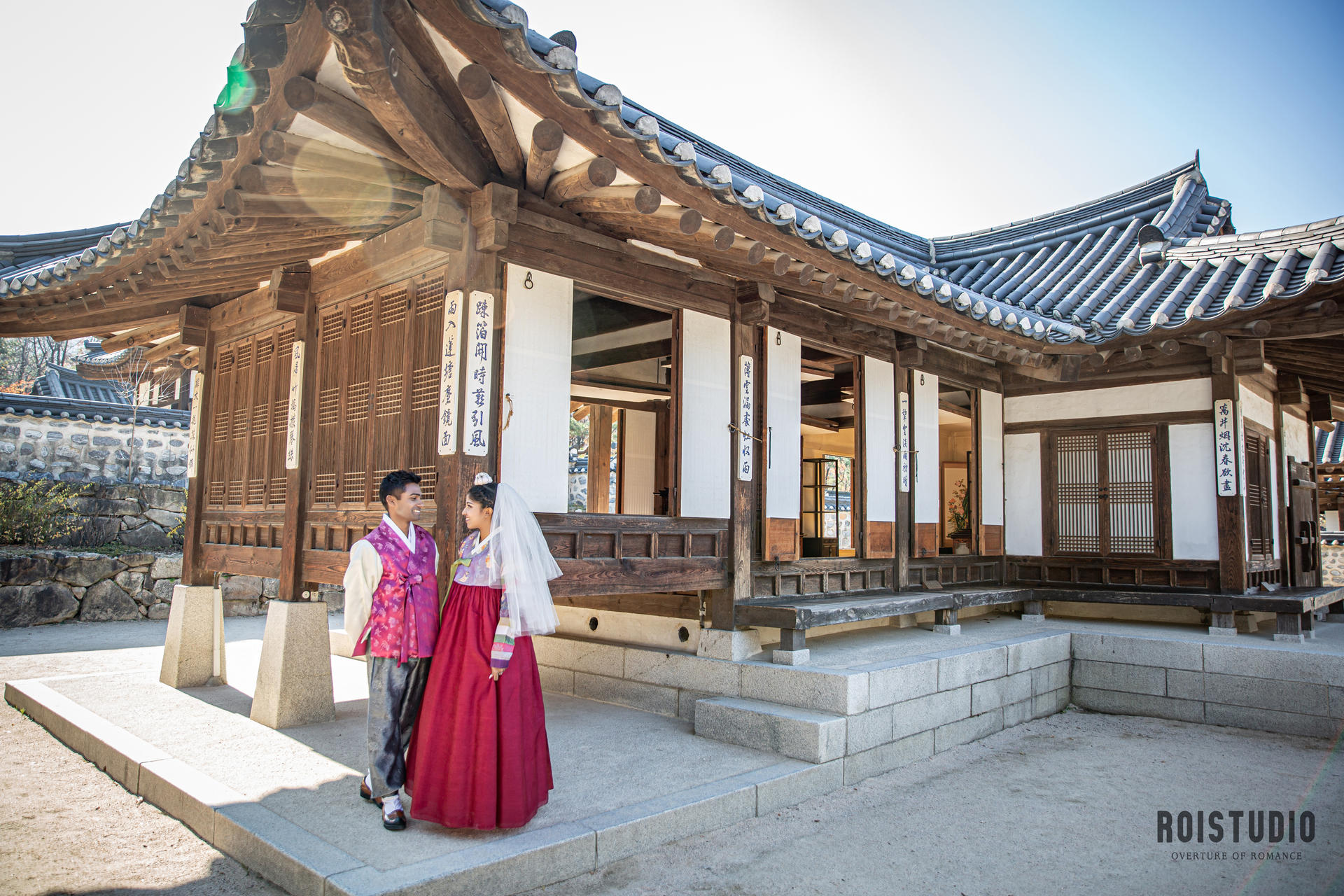 Find out more Hanbok prewedding photoshoot pictures here:
*Pinterest: https://www.pinterest.co.kr/roistudio/
*Instagram: https://www.instagram.com/roistudio/
*Whatsapp: +82 10 8986 4899
If you are planning to have photoshoot in Korea,
Please do not hesitate to contact us below:)
*We have uploaded only those pictures with customers' consent.