Planning Your Wedding Photography at Petite France
Planning your wedding is a once-in-a-lifetime experience and capturing the memories is just as important. Roistudio, a leading pre-wedding photography studio in South Korea, offers a unique and special wedding photoshoot package at Petite France. Petite France, located in the heart of the Korean countryside about an hour from Seoul city, is a charming French-style village that provides a beautiful and romantic backdrop for your wedding photoshoot.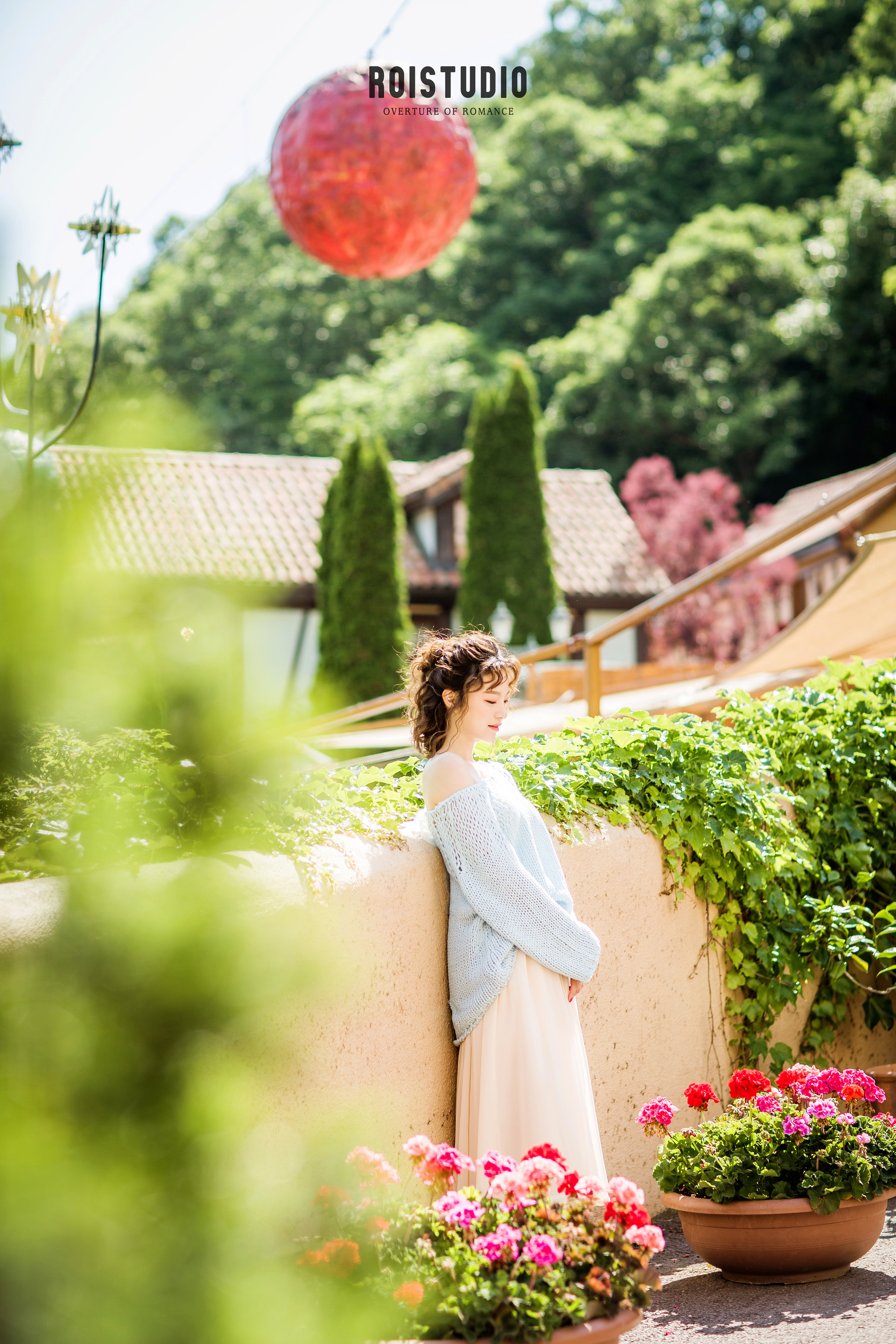 Petite France is a French cultural village set in the Korean countryside. Designed with the theme concept, "flowers, stars, and the Little Prince," the village offers experience programs, training facilities, and accommodations. Additional attractions within the village include a memorial hall dedicated to Saint-Exupery, the author of the celebrated French novel, Le Petit Prince (1943); Orgel House where a 200-year-old music box plays a sweet melody; a French housing exhibition; a gallery displaying sculptures and paintings of le coq gaulois (the Gallic rooster), the national symbol of France; and many other galleries and shops to experience French culture. The training facility can accommodate up to 200 visitors in rooms that hold four to ten people each. (Source: VisitKorea)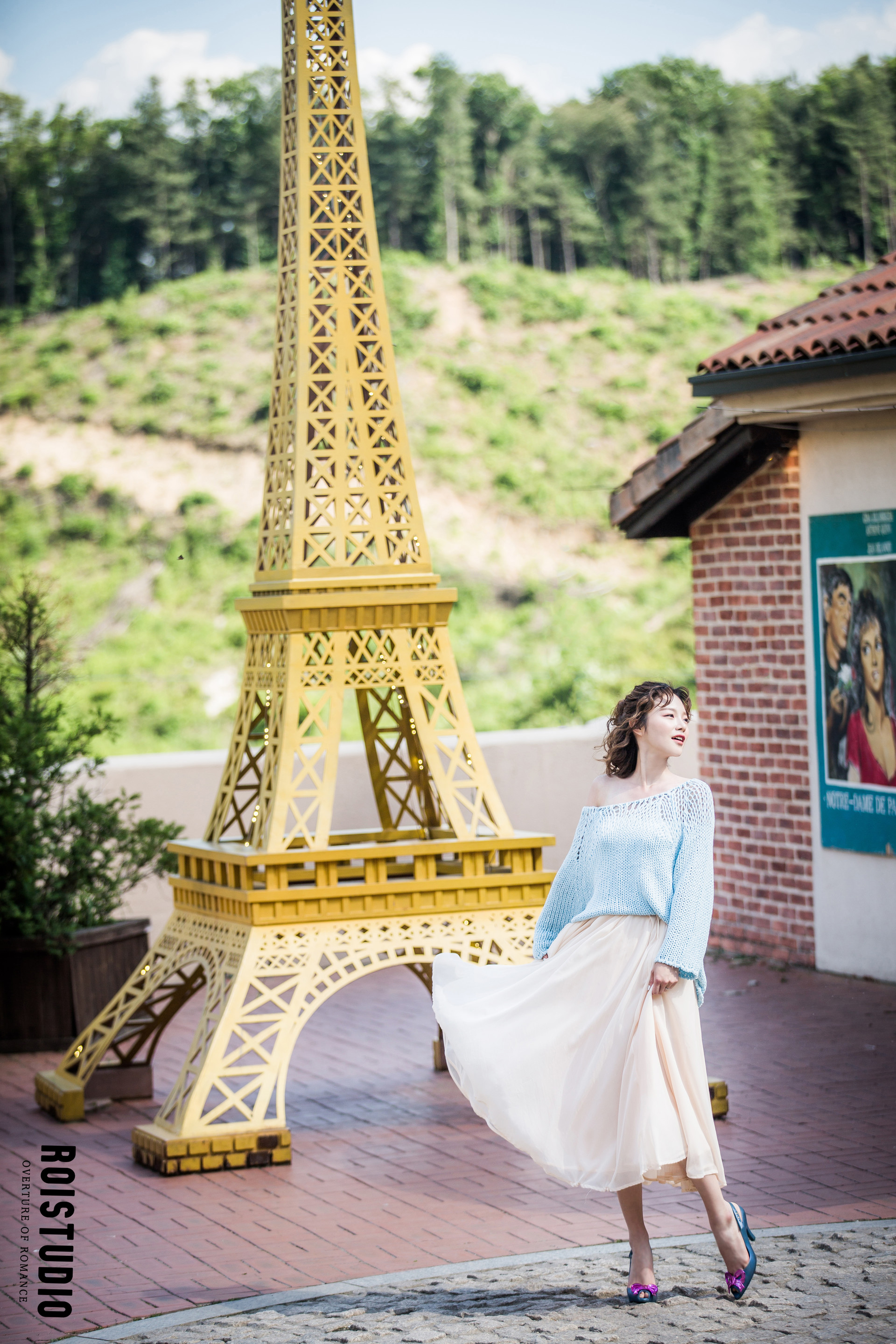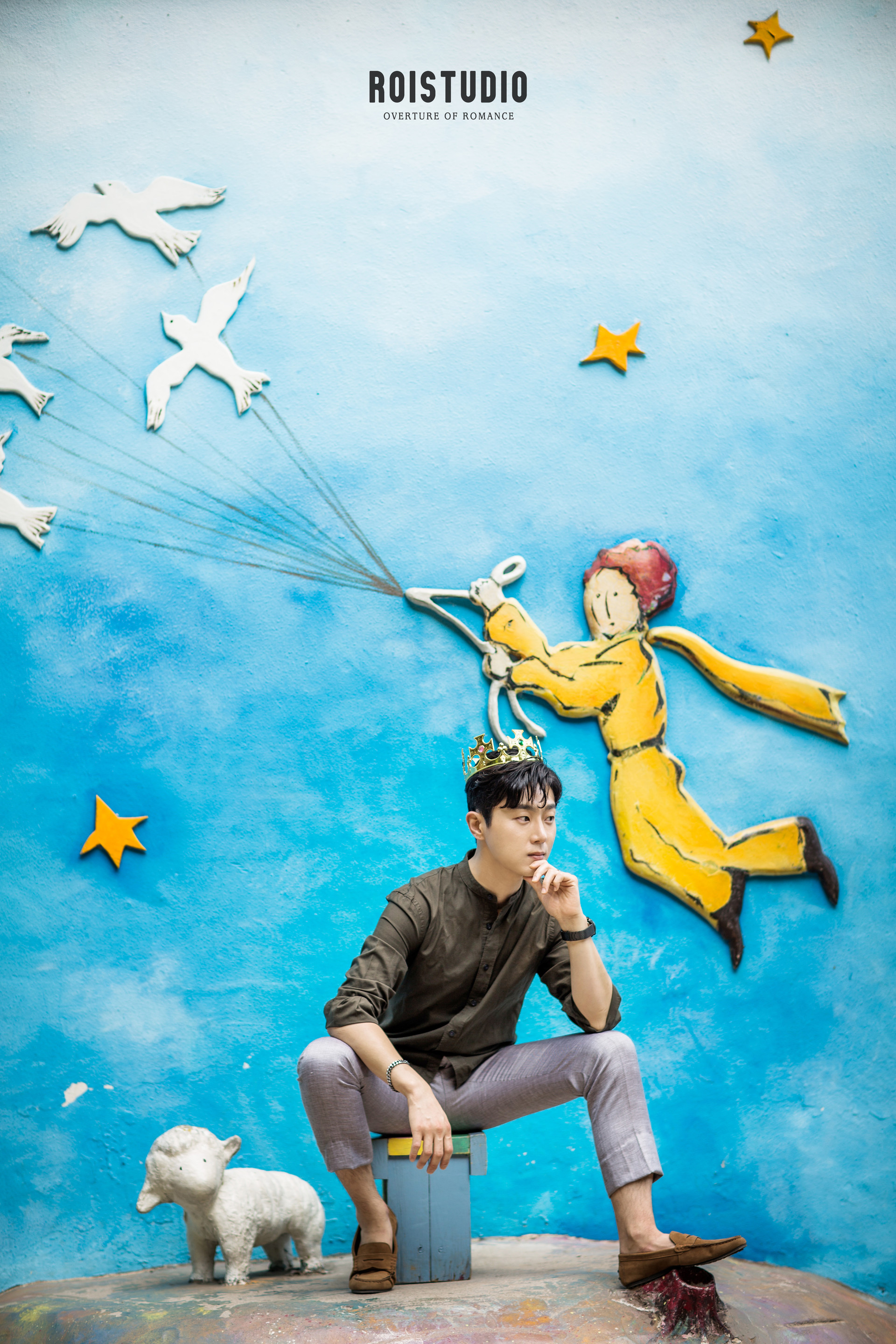 You can choose whether to wear your casual custome or our wedding dress and tuxedo. We offer both indoor and outdoor photoshoot, so you can leave a classic wedding photography at our studio backdrop and take a travel photoshoot at Petite France. These are our indoor settings: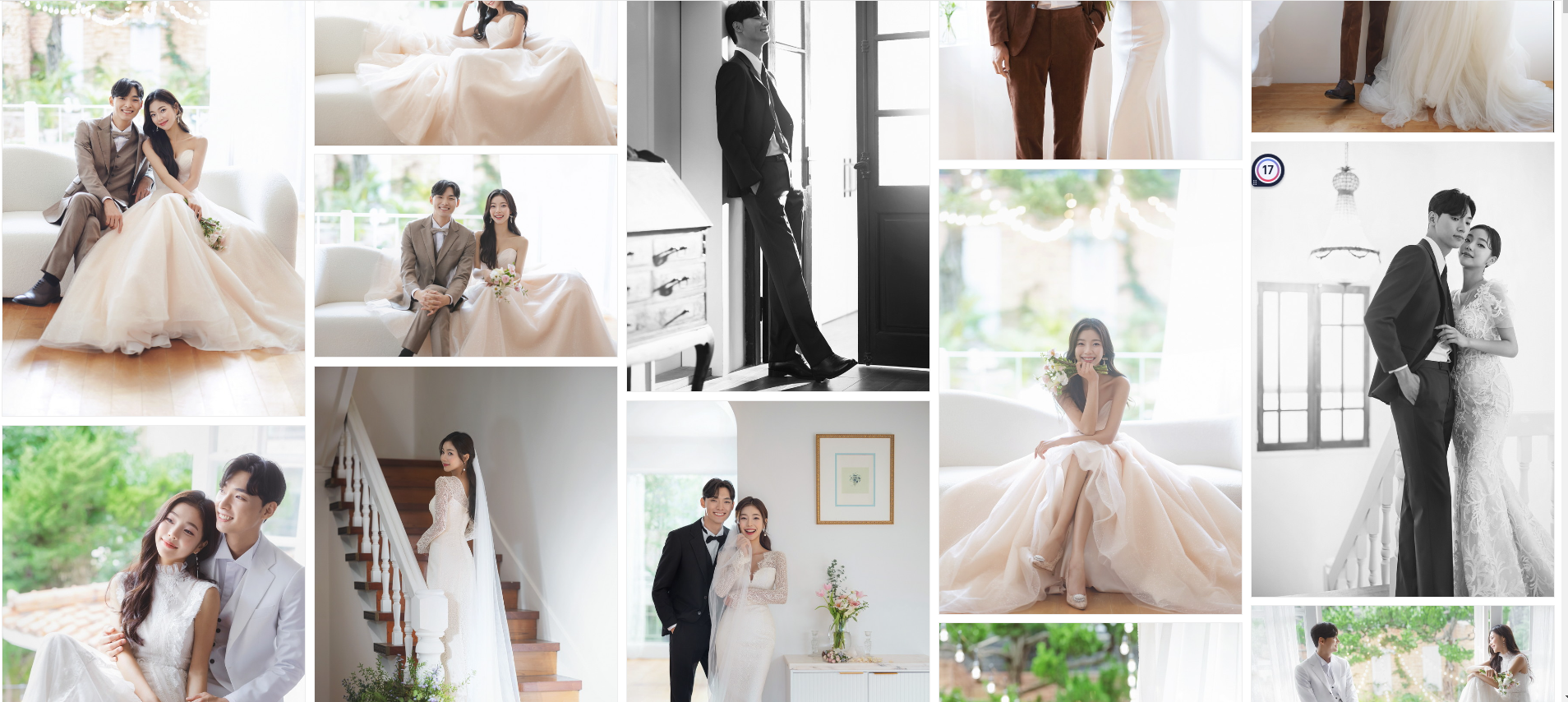 2023 Petite France Package Promotion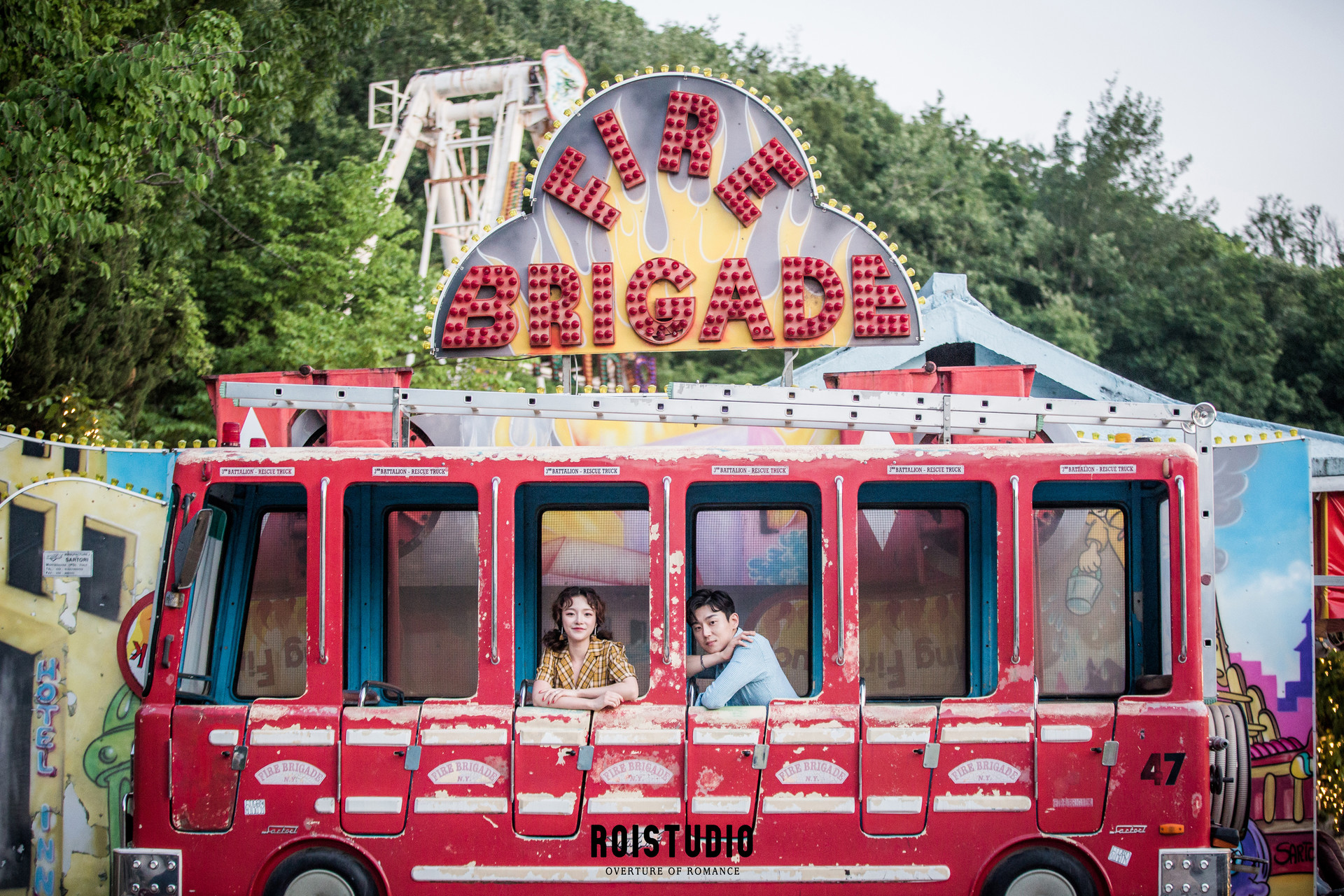 Roistudio's wedding photoshoot package includes a comprehensive photoshoot itinerary, starting with a pick-up from your hotel (with an extra fee) and moving to the Roistudio in Gangnam for a makeup and hair styling session that takes about 3 hours. The indoor and outdoor photoshoot will last for about 5-6 hours, including transportation. After the photoshoot, you will be sent back to your hotel or a place nearby.
The package also includes a wealth of items to make your wedding photoshoot unforgettable. You will receive soft copies of all original photos (+700 photos) and 30 edited photos, a premium photo frame (20"X24"), and a 30-page photo album. Roistudio also provides 3 wedding dresses and 1 set of tuxedo, complete with two jackets, ties, and a vest, for the bride and groom, as well as hair and makeup styling on the photoshoot date. If you wish, you can also bring your own costume for the photoshoot.
For a limited time, Roistudio is offering a special promotion for global customers, valid until June 2023. As part of this promotion, you will receive a free lunch for 2 people, including a delicious serving of Kimbap.
In conclusion, Roistudio's wedding photoshoot package at Petite France is the perfect way to capture the memories of your special day. With its stunning scenery, comprehensive itinerary, and wealth of package items, you can be sure that your wedding photoshoot will be a memorable and stress-free experience. Book your photoshoot today and start your journey towards a lifetime of happiness!


Check out our Petite France portfolio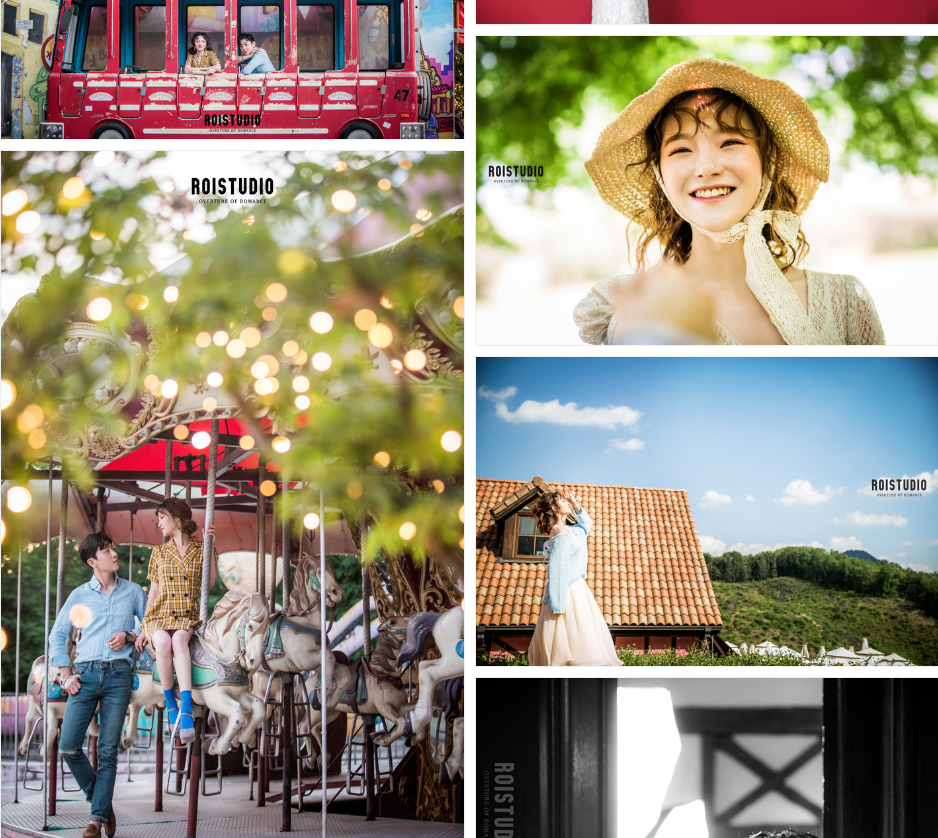 Our real customer rieviews on the blog: