SEOULOverseas Engagement Photos at Roi studio, South Korea (US)
It was an absolute pleasure working with Iris, the photographer (Woohyun), the stylist and the makeup artist. The entire team worked like a well choreographed orchestra. The photographer gives directions for poses, Iris translates and manages us, while both makeup artist and stylist double check our pose, hair and clothing from a distance.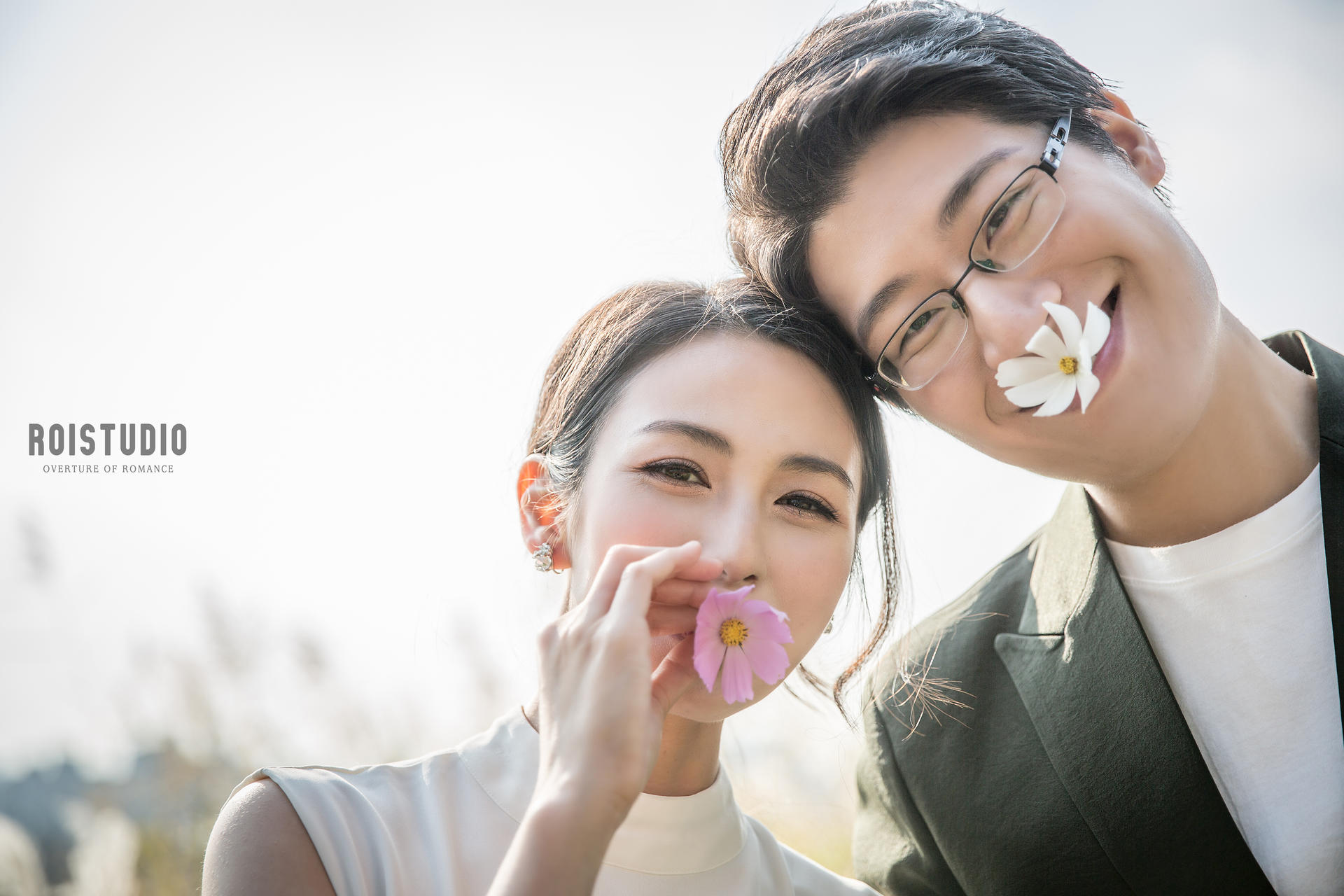 One of the main reasons we chose this studio was their makeup and hair service for the groom. Many studios simply do not offer this or only do a light touchup, which results in a beautiful bride but an average looking groom. The attention we received from ROI Studio was a lot more balanced, and it shows in the photos.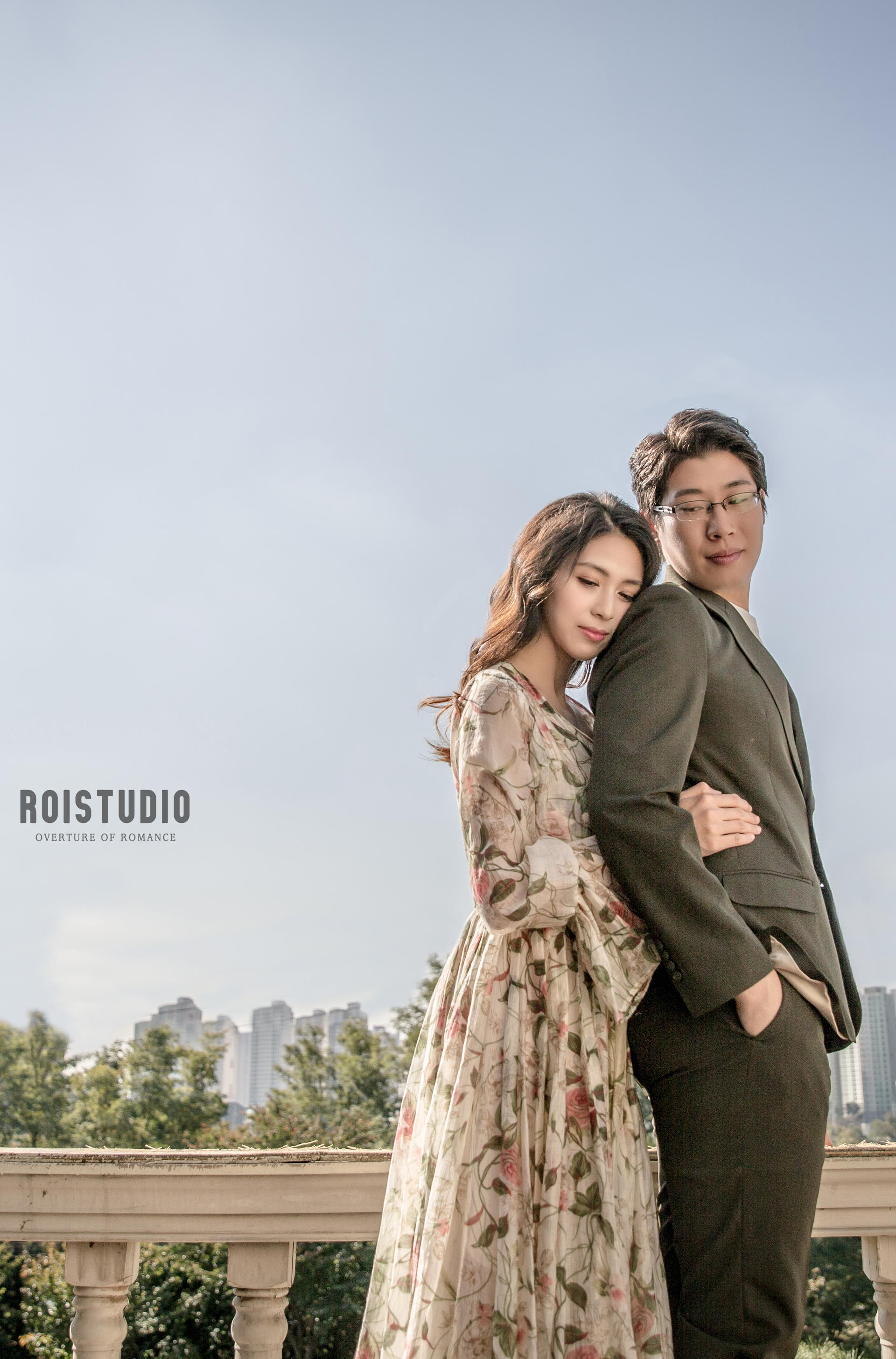 Lastly, I wanted to give a shoutout to the photographer who, despite not knowing English, did the best he could to communicate and whose humorous attitude brightened our day. Also, the working relationship between him and Iris is fantastic, they joke around with each other and quickly read each other's minds.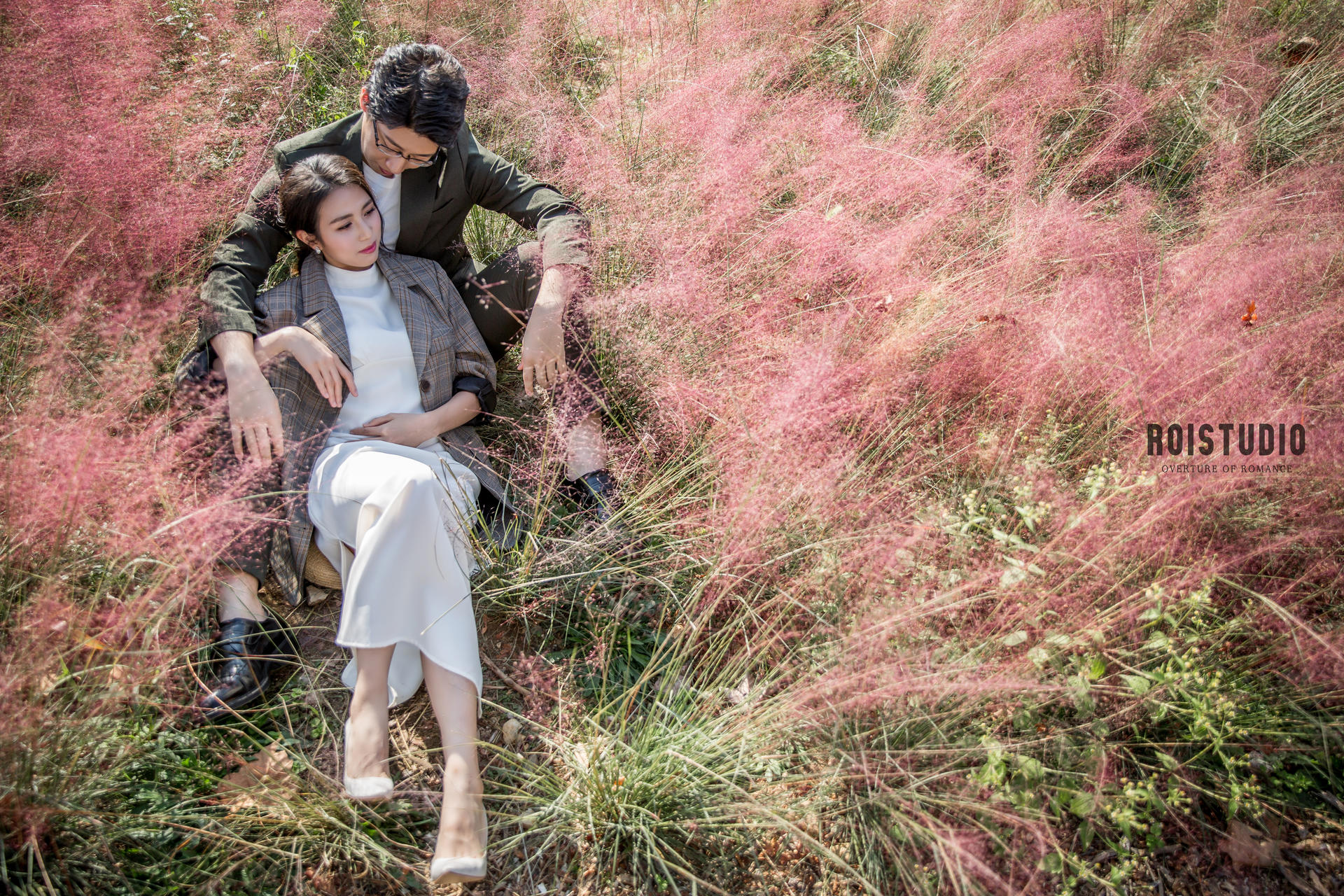 As for the shooting, our visit was comprised of both indoor and outdoor sets. the entire ordeal took 8 hours. 4 dresses for the bride and 2 for the groom. The studio itself has multiple spaces with different themes and setups, including balconies, backyards, winding staircase and an entire fully functioning wedding hall. For the outdoor set, we were driven to a nearby park with blooming purple grass with flowers and fall leaves.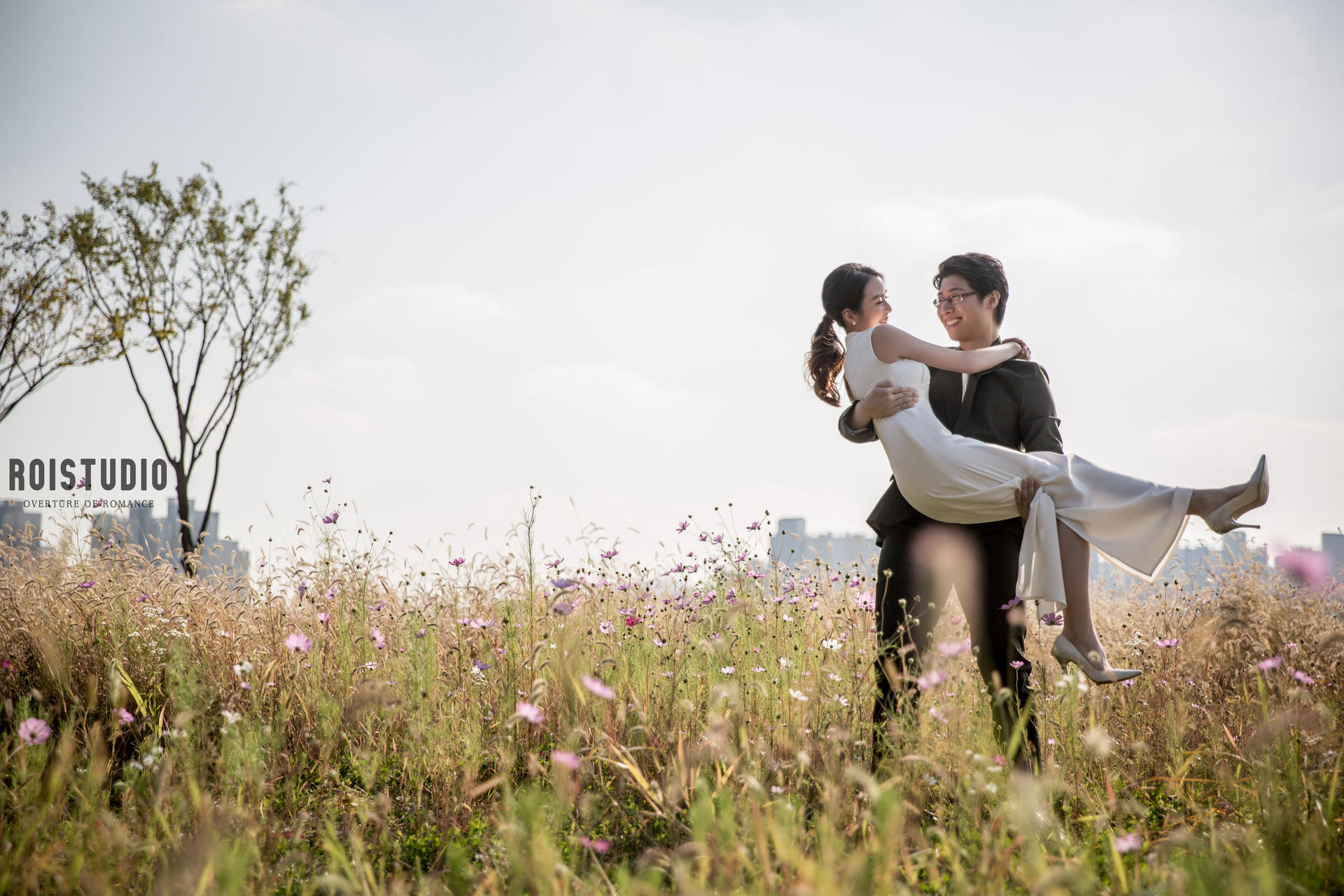 We highly recommend this studio!